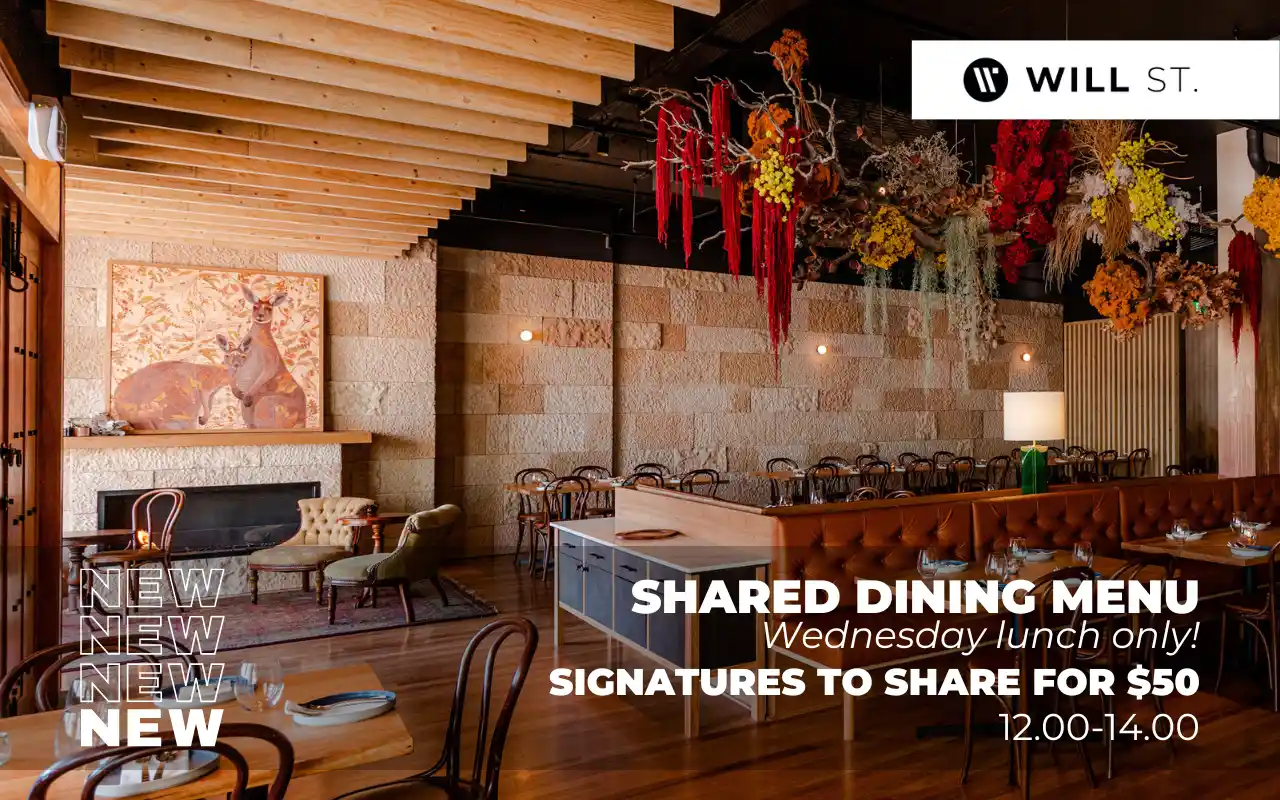 Wednesdays: Shared Dining Lunch Menu For $50
Our Sharing Lunch menu is a nearly unending parade of plates, all filled with different cuisines of Asia and locally sourced ingredients . The myriad of plates are laid out on the table in true feast. We simply created this menu for you with our signature dishes designed to be shared. Wednesdays only, minimum 2 pax.
T&C's: Will St. offers this special Shared Dining Menu for lunch on Wednesdays. Please note that there is no à la carte offering available from 12:00 PM to 2:00 PM.
AKOYA OYSTER
buttermilk, Chardonnay vinegar, green chilli & coriander oil
HOUSE-SMOKED OCEAN TROUT BETEL LEAF
coriander leaf, lime leaf, dried shrimp, chilli, pork & nam prik jaew bong
SQUID AND PRAWN SALAD
with cucumber mint, coriander, white fungi mushroom, and red nahm jim
---
CHOOSE ONE CURRY:
GREEN CURRY OF CHICKEN
with baby corn, Thai eggplant, and Thai basil
SOUTHERN THAI YELLOW CURRY OF SNAPPER
with black pepper, hispi cabbage, long bean, and curry leaf
STIR FRIED BEEF TENDERLOIN
with black bean, banana chilli, ginger, and celery
---
CHOOSE ONE SIDE:
STIR-FRIED ASIAN VEGETABLES
asparagus, snow peas, gailan, tofu, chilli, garlic & Thai basil
TRADITIONAL THAI SOM TUM SALAD
green papaya, long bean, apple eggplant, tomato
steamed rice